All cities and dates
Get your tickets / ticket
---
I have a discount code
Please enter your discount code to activate your discount.
---
Order Online—Safe and Easy:
You will receive your online ticket immediately after purchase to print at home. The printed ticket must be exchanged for a valid hardcopy at the box office (does not apply to shipped tickets). You can easily and securely pay via PayPal, bank transfer, or credit card.
Our local partner / ticket agency
Bergwelt Meier

Sie wollen einfach mal dem Alltag entfliehen und sich in das Freie stürzen? Aber Ihnen fehlt die passende Ausrüstung?

Kein Problem - Bei Bergwelt Meier finden Sie alles rund um das Thema "Outdoor" und mehr.
Das Sortiment unser Filiale INTERSPORT Adventure im City Carrée umfasst neben bewehrten Herstellern auch neue Marken in der Szene, welche es zu entdecken gilt. Getreu dem Motto: "Der Weg entsteht durch den, der ihn geht."

Wir sind für Sie in der Goethe Galerie, im Burgau Park und im City Carrée (direkt in der Innenstadt) in Jena und im Thüringen Park in Erfurt dar. Unseren Experten unterstützen Sie gerne bei allen möglichen Fragen und beraten Sie zum Thema Sportausrüstung.
Bergwelt Meier
Löbderstr. 6
07743 Jena
Germany
Directions via Google Maps

+4936411367202
www.intersportjena.de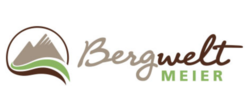 Venue
Volkshaus Jena
Carl-Zeiß-Platz 15
07743 Jena
Germany
Directions via Google Maps



Doors: 19:30